| | |
| --- | --- |
| | |
| | |



This memorial website was created in the memory of our loved one, Kyle Smith who was born in Nebraska on May 19, 1998 and passed away on June 04, 2006 at the age of 8. We will remember him forever.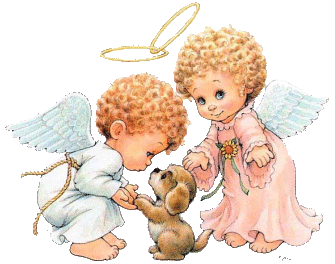 Kyle Lee Smith was born Tuesday May 19,1998 to Chris and Marilyn Smith. He had two sisters that he loved to fight with-Danita, 13, who loved to play with his ears; and Shelby, 10, who would play with Kyle whenever her friends were not around.
Kyle was the type of kid who had enough energy for everyone. He would help anyone he could, as long as it was not helping around his own house. He liked to go to work with his dad, and in the winter he loved to go help his dad move snow in the loader. This summer, he had plans to mow grandma and grandpa's lawn and their other lots for $1.00 each, because he found a stereo he really wanted for $50.00.



At school, he knew how to push everyone's buttons. His favorite color was blue and he was good in math. Kyle had a four-wheeler that he loved to ride. He wrecked it and broke his arm after having it for two weeks, but he didn't even cry. He was a tough kid. Even after all that, he was still begging me to get him a dirt bike. He loved to watch Nascar with his dad. He was a big Dale Earnhardt Jr. fan. His favorite T.V. show was Funniest Home Videos. He always had to call Grandpa to see when it was going to be on. And if he saw one that he really liked, he would call his Grandpa to make sure that he seen it also. His favorite movie was "Dukes of Hazzard." He loved to go rent the old version and would watch it over and over again. His cousin, Devin, would come over and they would pretend that Kyle's dad's car was the "General Lee." Kyle would even try to dress like Luke.




He was very good with phone numbers. You only had to tell him a couple of times what a number was, and he would never forget it. Just ask his Aunt Brenda, she told Kyle his Uncle Bruce's number, and when they were on a trip to Washington D.C., they got a phone call from Kyle just wondering what they were doing. He would also call Uncle Bruce when he was doing his thing in the bathroom. What a kid. He would call his dad everyday just to see what he was doing. Every Friday, he would call and see if he could go to work with him on Saturday.
Kyle had two very special people in his life, John Johnston of Harvard and Ron Hoagland of Hastings. Kyle called John Johnston his uncle and was always ready to help him with anything. He also liked to stay the night at his house. One day, when I went to pick him up from a weekend at Uncle Johns', he told Aunt Kathy to "Tell Uncle John I love him," and Kathy said, "What about me?". He told her that he loved her too. Kyle, like most boys, didn't like to show affection, but that day he did. He called Ron Hoagland,Grandpa Ron. He loved to go to his house to see the "alligator". Little did he know, it was a bear-he was only three.
On Friday, June 2nd, he called me at 2:10 at work to see what I was doing and asked me if he could go shopping to buy a life jacket to wear while he went off the diving boards at the local pool.
Kyle was loved by numerous people and will be missed by all. He had the cutest dimples and the most beautiful eyelashes.
Thank You all for the support in this most difficult time in our lives. Words will never be able to express how much we appreciate all everyone has done for us.

Thank you all and God Bless,
Marilyn Smith



Kyle Smith left us all on June 4, 2006. He was in a terrible boating accident at Harlan County Dam. He was not wearing a life jacket. Several people tried rescuing Kyle that day, including his sister Shelby. Others that aided in the search were Mayor Matt Rossen and his sons; Bob Murphy of Murphy's Wagoon Wheel and his fiance; Paige, Jamie, and Brendon of Axtell, along with several others including the paramedics, who took over afterwards. We were told that what takes most rescuers three days to do, only took 20 minutes. Their efforts in trying to save him will never be forgotten, they will always be in the hearts of many.
Kyle left behind many family members and friends, he will always be in our hearts. He will definitely never be forgotten!








THIS LITTLE DOVE OF PEACE
FLIES FROM SITE TO SITE
PLEASE TAKE IT TO YOUR SITE
OR GIVE IT TO SOMEONE
FOR THEIR SITE


This is Some of Kyle's Family at the Benefit. We all Wore shirts that say In Loving Memory Of Kyle. The lady wearing the apron is Kyle's Aunt Brenda who is a Team Leader at Long John Silvers.




Some of the workers at Long John Silver's that help out ! The Family Thanks Everyone that was there to help Out!!




They went around and recieved donations for a raffle Drawing. There were several Buisnesses that donated several Items. The Family thanks Everyone for there Donations. Long John Silver's also gave 20% of there sales for the day to Marilyn and Chris to help with the expenses of Kyle's Funeral.




Thank you For Visiting my site!!!
Please Lite a Candle For Kyle and his family. If you do not know what to say just leave your name so that we can keep the candles burning for Kyle. Anything that is inappropriate will be deleted!!!